Clinical simulation suite
The largest clinical simulation facility in Europe is located in the RCSI campus at 26 York Street. This is where you will master essential skills before working with real patients. It represents a huge leap forward for clinical training in RCSI, Ireland and beyond, cementing RCSI's place at the forefront of healthcare education.
National Clinical & Surgical Training Centre
The top floors of the complex house a state-of-the-art surgical and clinical training suite. Managed by the Simulation Department, within this area, you can find a flexible wet lab, a mock operating theatre, clinical training wards, standardised patients' rooms and task training rooms.
For professionals and students who want to learn, develop or practice the latest surgical techniques, you can do it within the centre's fully-functioning operating theatre, control room and debrief room. The theatre is equipped with the latest laparoscopic equipment and has multi-angle cameras to assist in teaching even the most precise skills.
In these areas, you can learn technical and non-technical skills in a safe environment. However, it is about more than just the tools of the trade. This training centre is designed to give you an immersive, realistic and emotionally rich experience, mirroring what you will find in the real world.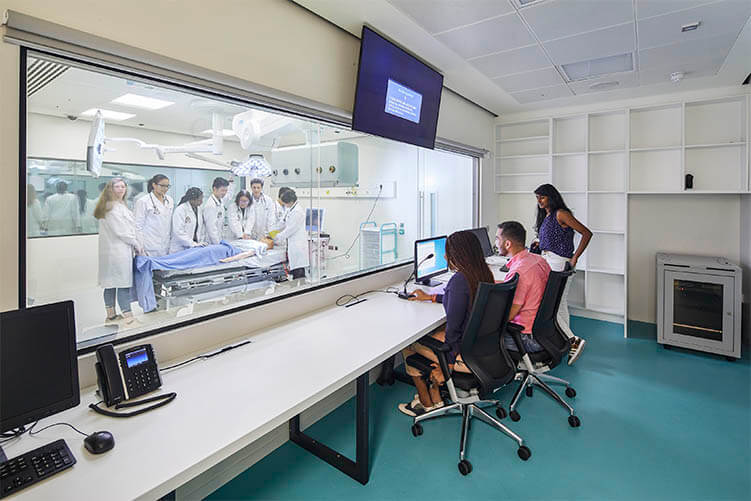 Flexible working space
Below the surgical training centre, there is a flexible working space where you can learn invasive technical skills, as well as crucial non-technical skills like human factors and patient safety. Perfecting hands-on skills with technology.
RCSI is the only medical school that films procedures in 360-degree video for an immersive virtual reality (VR) experience for surgical trainees. This gives you a more realistic idea of what to expect when you are performing these techniques in the real world.
The whole building is also equipped with a technology enhanced learning (TEL) system. This audiovisual and centre management system connects the simulation-based learning environments with top performance assessment tools.
Essentially this means that all your training can be recorded so trainers can monitor and assess your progress. Once you have mastered your technique, it is added to your portfolio.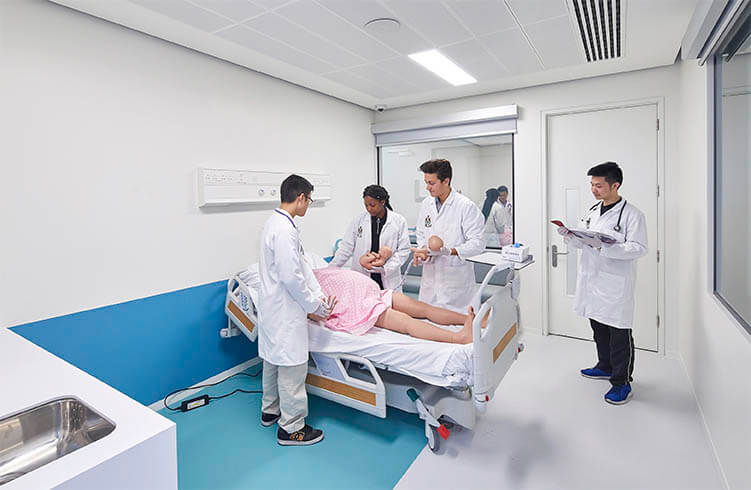 Clinical simulation suites in numbers
This is an expansive training space, spanning:
12,000 square feet
3 floors
Inside the facility, you can find:
2 clinical skills labs
8 hospital rooms
10 clinical outpatient rooms
Every year these simulations suites welcomes:
4,500 students and staff
480 non-consultant hospital doctors
420 surgical trainees