Sports centre and gym
At RCSI we understand that busy students need the very best facilities to balance their academic and health and fitness ambitions.
Our fitness centre caters for complete beginners to regular exercisers and offers the very best gym equipment available anywhere in Ireland.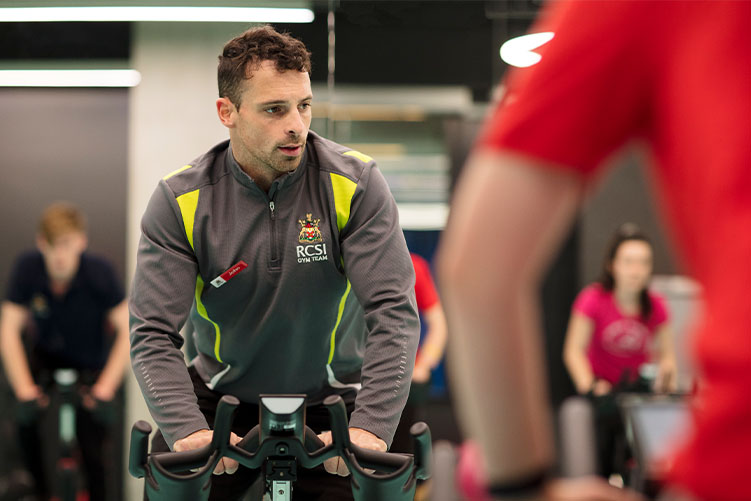 Personalised advice
The gym team at RCSI, which consists of qualified and experienced fitness professionals, are always on hand to assist you in achieving your health and fitness goals in the most time-effective way. From tailored fitness programmes and nutrition advice to sports specific programmes, they are available at all times to ensure you get the very best results.
If you need some extra motivation, we offer an extensive range of group fitness classes. From dance, yoga and mobility to kettlebells, circuits and spinning, there's sure to be something to interest you.
Our extensive opening hours mean that we are open when it suits you - be it an early session to wake you up, a lunchtime workout to invigorate your afternoons' study or a late night class to finish your day strong.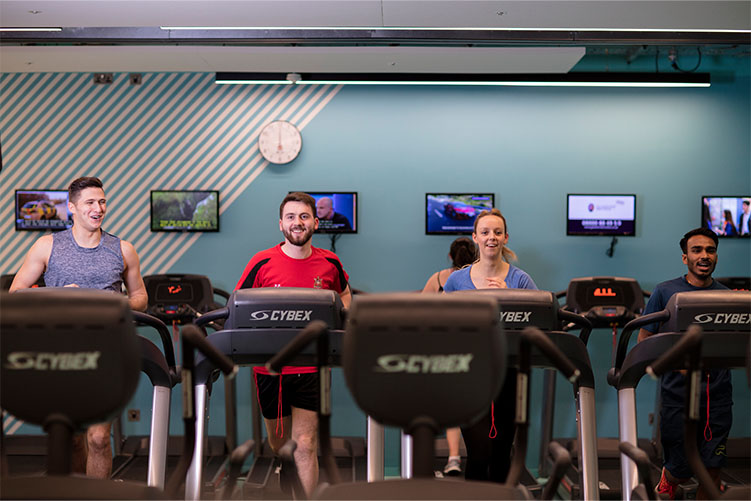 Our cardiovascular suite has over 40 pieces of equipment to ensure you get the best variety in your workouts. To tone, build and sculpt your body, you'll need resistance machines and with our range of over 30 sectorised weight machines you will get the results you want in an effective and safe way.
Our weights room contains over 2,500kg of plates and dumb bells and a large range of racks, benches and platforms you can be sure of hitting your strength and conditioning goals.
Our ladies only gym is a private gym with cardiovascular and toning equipment provides a private area for ladies of all abilities and nationalities to workout.
Take a quick tour of our new facilities in the video below.