KidSURG
In Malawi, as in many countries across Sub-Saharan Africa, access to surgical care is a major challenge. The unmet need for surgical care in the region is estimated to be 41 million cases per year, resulting in a greater number of deaths than those resulting from TB, HIV and malaria combined.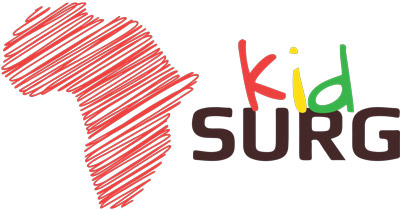 An estimated 85% of children within Sub-Saharan Africa are expected to require a surgical intervention by the age of 15. In Malawi, almost six million people, including an estimated two million children, are living with a condition that could be treated by either a surgical procedure or consultation. There are an estimated one million disabled children currently living with such surgically treatable conditions. Yet, barely a fraction receives adequate care.
This is not only a major cause of disability and mortality among children, but can also have detrimental effects on the population long-term. For example, inguinal hernias in infants and children are very common, but if left untreated during childhood often lead to acute complications in adults, and even death.
For nine years RCSI researchers have been collaborating with partners in Malawi, in the COST-Africa and SURG-Africa projects, to develop, implement and evaluate sustainable solutions to strengthen surgical care system in Malawi and other countries in the region. KidSURG builds on the consortium's extensive experience in surgical training, education and research in low-resource settings to deliver a systematic effort to improve children's surgical care by training a robust paediatric workforce.
This is being achieved through a coordinated 'all hands-on deck' approach among all stakeholders – specialist surgeons, district clinicians, training colleges, researchers and local authorities – to ensure sustainable, ground-up improvements.
Objectives
KidSURG is a project aimed at improving paediatric surgical services across Southern Malawi. It is a joint initiative between the RCSI Institute of Global Surgery and the Paediatric Surgery Trust (PST), with the support of global medical technology company BD (Becton, Dickinson and Company). It is headed by Dr Jakub Gajewski and leading Malawian paediatric surgeon, Professor Eric Borgstein.
KidSURG aims to tackle the issue of lack of access to paediatric surgical care for rural Malawians by addressing the shortfall in surgical equipment and medical expertise within district hospitals in the Southern Region. It is training healthcare workers to provide high-quality, prereferral care for complex paediatric surgical patients, and deliver safe surgery for some of the most common procedures needed by children.
The initiative also includes a clinical consultation network, through which paediatric surgeons in central hospitals can provide immediate advice on patient management to clinicians at district hospitals. And, additionally, the project is supplying custom-made paediatric surgical toolboxes, sponsored by BD, providing critical equipment needed to operate safely on children.
Following initial rollout, RCSI will evaluate opportunities to scale-up and expand the initiative elsewhere in a cost-effective manner, ensuring that its impact is maximised.
The RCSI team
Jakub Gajewski (Principal Investigator)
Chiara Pittalis (Lead Researcher)
Supported by