RCSI/COSECSA Collaboration Programme
RCSI and the College of Surgeons of East, Central and Southern Africa (COSECSA) have worked together in a deep and wide-ranging collaborative programme since 2008 with the support of Irish Aid. Through the programme, RCSI has provided COSECSA with support in a number of areas: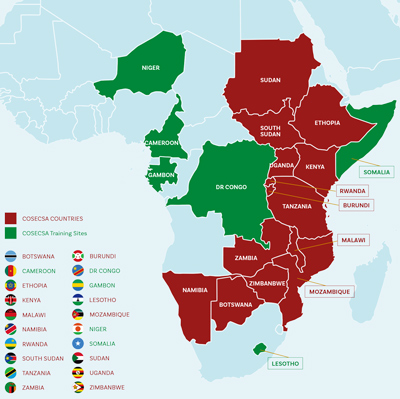 Designing and reviewing curricula for nine surgical specialties
Developing the first objective standardised Clinical exam (OSCE) model in the region
Administering and delivering exams at membership and fellowship levels
Developing bespoke e-learning resources and an online platform, schoolforsurgeons.net
Building a research culture and strengthening COSECSA's journal
College administration and business development
Financial planning, fundraising and sustainability
Embedding a quality assurance culture in all aspects
With the WHO and partners, developing an Emergency and Trauma Care e-learning course
In the seven years prior to the start of the collaboration with RCSI, COSECSA had graduated a total of 17 surgeons. In 2020, it graduated 109 new surgeons. In total, COSECSA has graduated 559 surgeons and surpassed its top-line target of graduating 500 surgeons by 2020.
COSECSA is now the largest single contributor to the surgical workforce in the East, Central and Southern Africa region, with 800 trainees enrolled across 14 member countries and in accredited training sites in other countries in Africa.
Retention
There is a perception that there is a 'brain drain' of skilled health workers from lower income countries emigrating to higher-income countries. However, research shows that 85% of surgeons who have undergone their specialist training in the region are retained in their country of training. In total, 93% of African-trained surgeons remain in Africa –'brain drain' of this cadre of healthcare worker is a myth.
A short survey conducted in early 2020 indicates that the retention rate for COSECSA graduates from classes 2014-2017 in their country of training remains above 80%.
COSECSA-trained surgeons perform on average between 300-400 major surgeries a year. They also become trainers for the next generation of surgeons, thus exponentially increasing their impact on surgery in the region.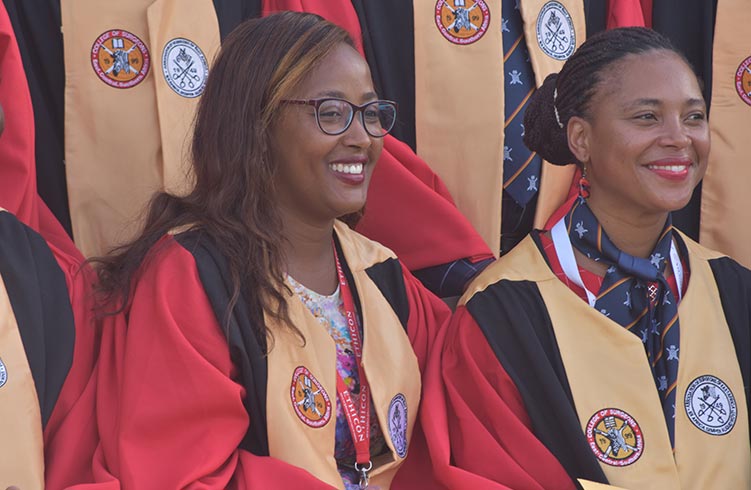 RCSI's work with COSECSA has resulted in online, print and broadcast media coverage of the programme, and assisted in raising the profile of the ongoing work of COSECSA in the region.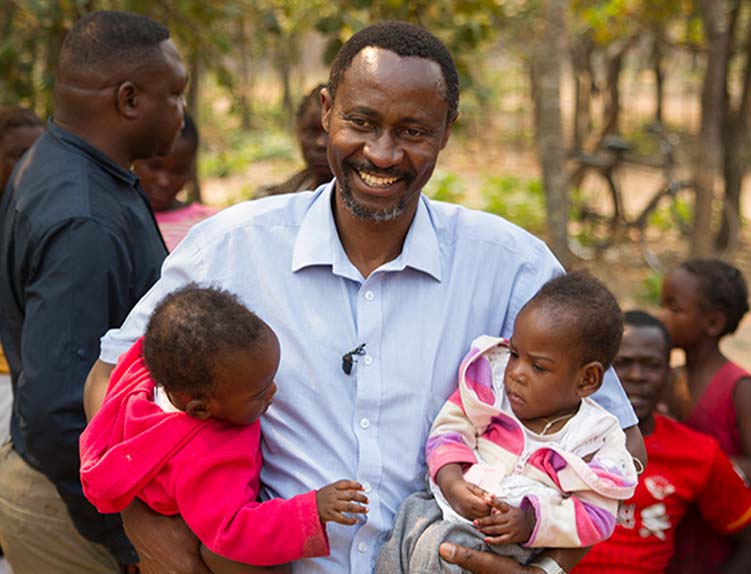 The RCSI/COSECSA Collaboration Programme is funded by the Irish public through the State's development arm, Irish Aid.
Irish Aid identified the programme as a strategic partnership within the Development Cooperation Division's Multiannual Financial Framework (MAFF) for Global Health and HIV/AIDS for the period 2017–2020. Additional funding of €500,000 was approved as part of the 2021 IDC to support the 2021 phase of the Collaboration Programme (2021–2024)
Since 2008, Irish Aid have provided €5.6 million to the CP.
The programme's 'Theory of Change' illustrates RCSI, COSECSA and Irish Aid's vision to make better surgery more available to more patients over the 2007–2020 period.
The coordinator for the programme liaises with officials in Irish Aid in Ireland, and with the network of Irish Embassies credentialed in COSECSA member countries to deliver, progress and support the partnership.