Alexandra Flood
RCSI has been a home away from home for me. I moved to Dublin at eighteen not knowing anyone. The smaller college community allowed me to make friends extremely fast. For students who are not from Dublin, the accommodation halls in RCSI (which are only available to first years) are a great way to make new friends quickly.
I have had opportunities to get involved in lots of extracurricular activities such as the Pharmacy Society. Joining a club or society is a great way to make new friends and strengthen bonds between existing ones.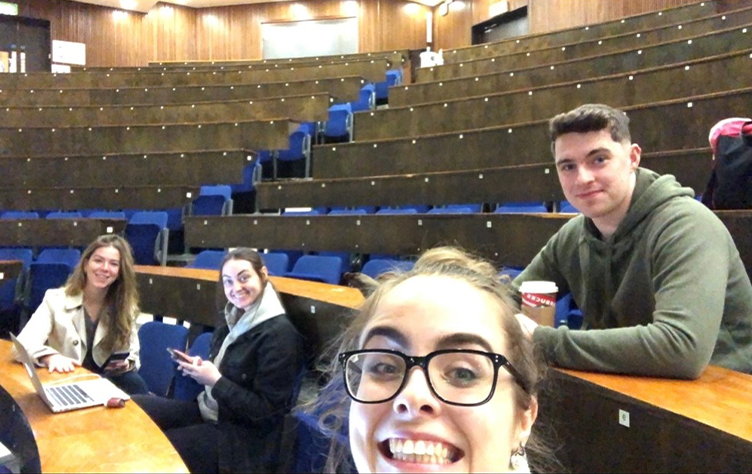 In terms of learning, the staff in RCSI are extremely engaged. They want all their students to reach their full potential and will always give you help if you ask for it! The layout of the MPharm course is centered on patient care. This instills the qualities of a good pharmacist (communication, empathy, honesty, etc) from early on in our careers.
Pharmacy in RCSI is extremely patient focused. From first year on, we are exposed to situations involving patient care. I think this is important to allow students to develop excellent communication skills and to become comfortable in the clinical setting. Being exposed to this type of learning causes me to always relate my learning back to the patient, which is so important in a healthcare setting.
As pharmacy students we carry out three separate placements throughout the course. In second year, we spend some time in a community pharmacy. This is our first real exposure to clinical pharmacy and is a great way to start consolidating the knowledge we have already gained.
For my fourth year placement, I spent four months in Pfizer Citywest. This was great exposure to a side of pharmacy that I had never seen before. I loved the buzz and dynamics of the team and would have loved to spend more time there!
In fifth year, we complete an eight-month placement in either a hospital or community pharmacy. This is our final placement before we become pharmacists and is where we learn to survive on our own in the big bad world!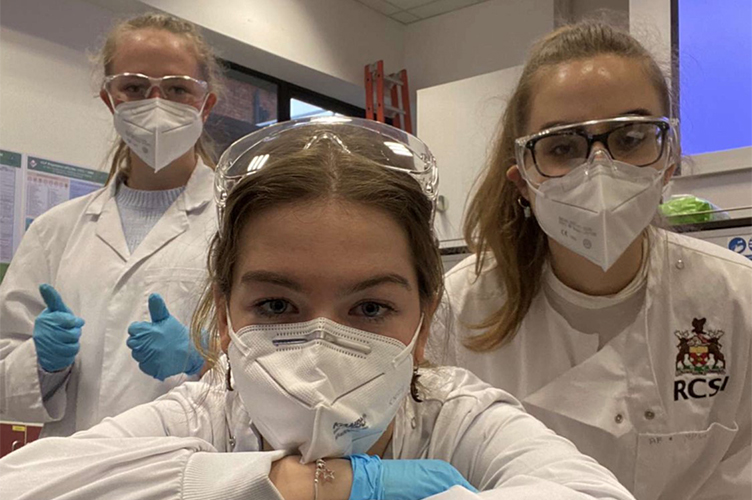 I have done one elective module this year on Education and Training. This was a two-week module and was extremely useful to improve my communication and presentation skills which will no doubt stand to me in the future.
For our fourth year research project we are allowed to select an area of research that we find particularly interesting. Over six weeks we get to work with researchers in RCSI and experience yet another career option for pharmacy students!
Dublin is a great city. Although it is expensive, if you're smart about spending you can have lots of fun. There's something on every day of the week, from nightclubs to beaches to hikes. You won't ever be stuck for something to do.
RCSI has so many clubs and societies, there's something for everyone! As a first year it's so important to join some of the clubs or societies, it's such a great way to make new friends. Opening yourself up to new experiences is what college is all about. So try something new that you've never done before, this could be horse-riding, archery or joining a cultural society!
One highlight for me, has been getting involved with RCSI's Pharmacy Society. They host loads of educational and social activities that anyone in the college can attend. It's a great way to meet students in different years and become closer with students in your own year. I would 100% recommend joining this society to any first year students.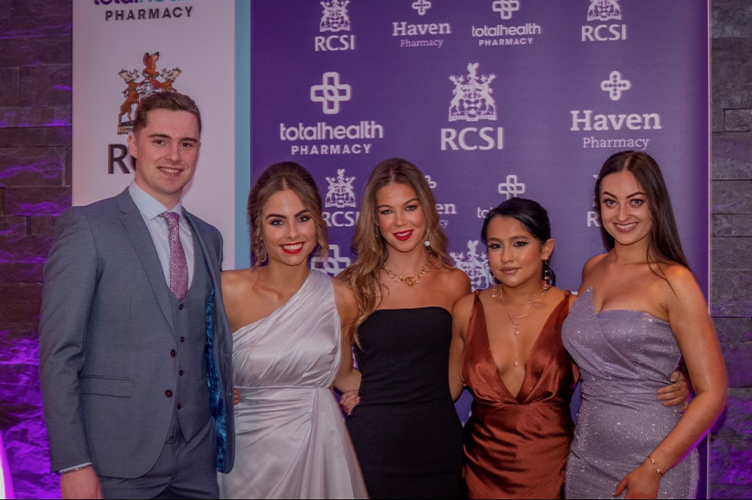 A second highlight has been the friends I've met at RCSI. The student community in RCSI is an extremely positive group to be a part of. I'm lucky to have met friends for life during my time in RCSI!
When I graduate, I'm considering starting a career in the pharmaceutical industry. Many pharmacists are involved in this sector from manufacturing to regulatory affairs to medical information. I have an interest in business that I would like to pursue. The pharmaceutical industry will allow me to combine my love for healthcare and business. But I still have over a year until I graduate so my ideas might change again!
Alexandra Flood, Pharmacy