Ciaran Browne
I have had such an amazing time so far at RCSI. From the first day I walked into RCSI on the open day in fifth year I knew it would be the perfect fit for me and I was determined to go here (I remember turning to my parents on the day and telling them so).
I have met lifelong friends from all over the world and have even gotten to travel and stay with many of them during my time here. The facilities at RCSI are world renowned and there is such a sense of community. The staff and other students are always available to help out in any way that they can.
There is such an emphasis on hands on experience with placements being organised all over Ireland. RCSI has given me so many amazing experiences in both academic and social life.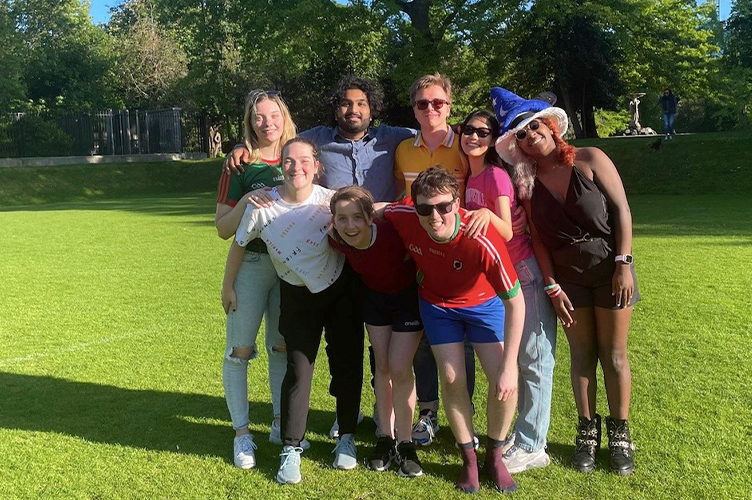 There is often an idea that studying Medicine is all work and no play, but this couldn't be further from the truth! There is a thriving social life at RCSI. The main campus is located in the heart of Dublin city centre. There are so many active clubs and societies with events happening every week. There is something for everyone at RCSI, no matter what your interests are.
It is an amazing opportunity to try new things such as archery, rowing, wall climbing and so much more. I joined the Ultimate Frisbee team (something I'd never even heard of) and have made some great friends from it. These clubs and societies are all free to join and you can join as many as you would like, which is a great way to meet new people.
There is also a fully equipped gym and sports court located in the bottom floors of RCSI which are free for all RCSI students to use. The Students' Union also organise different events throughout the year such as the College Ball, Freshers Fortnight (which includes the famous RCSI Dub Crawl, a rite of passage for all RCSI students) and table quizzes. There is always something going on at RCSI.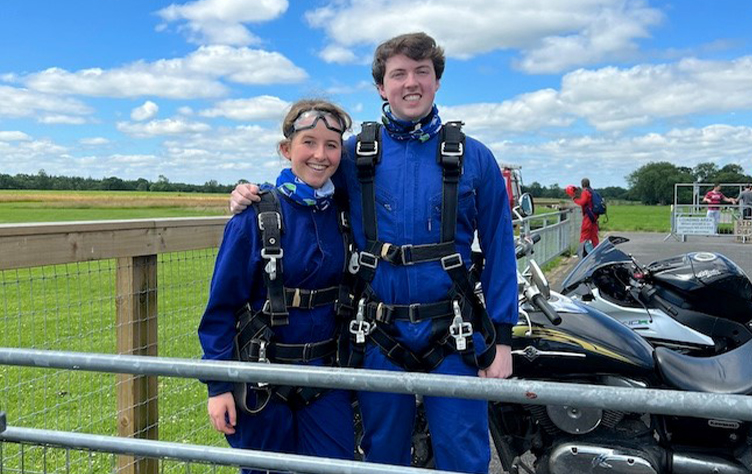 My favourite thing about studying Medicine is the clinic placements that RCSI organise. I have gotten to travel to hospitals all over the country (even in Northern Ireland) and have gotten to learn so much. I really enjoyed learning the theory of medicine, but nothing compares to actually getting into the hospital and having the privilege of learning from patients.
Even in the tough, vulnerable times, patients are willing to help us grow in our academic life. RCSI also organise tutorials and bed-side teachings while on placement, and this is extremely helpful for learning. I have gotten experience in so many different areas while on placement, from psychiatry to surgery in theatre and even helping to deliver babies during my OB/GYN rotation. It is truly an amazing experience which RCSI provides to every student.
I have had many placements during my time here. In first year there are early patient encounters where you will get a chance to meet patients for the first time. There are 12 weeks of clinical hospital placement in Year 3 where you will get to experience different specialties all over Ireland. The great thing about RCSI is that if you are placed outside of Dublin, RCSI will provide and pay for accommodation while on placement.
I was placed in Enniskillen, Cappagh, the National Rehabilitation Hospital and Beaumont, and these are only a handful of the hospitals which are associated with RCSI. Also in Year 3 there is a six week research placement that can be done anywhere in the world and in any area of healthcare. Fourth and fifth year are predominantly placements and you get to see specific specialties which include ENT, paediatrics, psychiatry, OB/GYN and GP.
I have also participated in the voluntary RCSI Research Summer School where you work with an RCSI researcher for eight weeks during the summer and you get paid for this! RCSI also encourage students to undertake electives in the summer of fourth year. I organised an elective in psychiatry for this summer as this has been my favourite placement so far. The added benefit is that by doing an elective over the summer, I can take four weeks out in my final year to have more time to prepare for my final exams.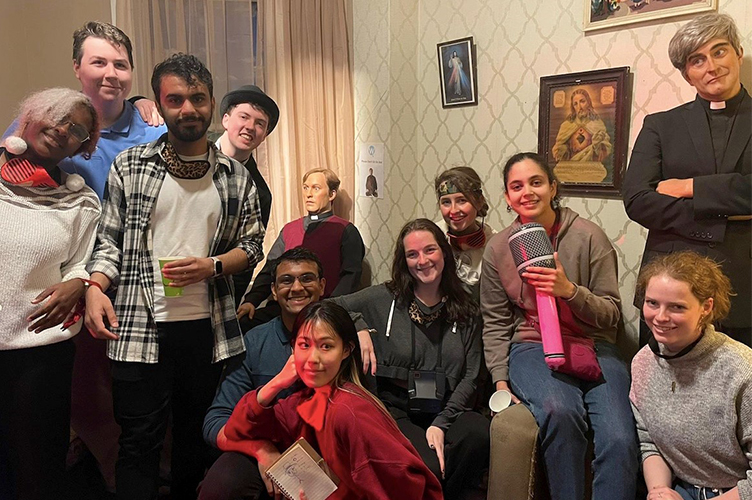 There have been so many highlights from my time at RCSI from my first days of anatomy dissection, to placement and especially meeting friends I know I will have for life. The best highlight has got to be College Ball. It is such an amazing night organised by the Students' Union. It's basically an excuse for the whole college to get dressed up and have a huge party. Everybody from all the courses at RCSI can go. It is a really fun night with a nice meal, entertainment and awards voted for by the students.
This year's theme was Moulin Rouge. I had a great night out with friends and we will be talking about it for years to come!
I'm not sure where in the world I want to be after graduation but wherever I decide, RCSI has set me up nicely for it. The area of medicine I would like to end up in is psychiatry as this is extremely fascinating to me. I have met with the Careers team at RCSI and they have been great at providing me with information on my options for the future.
I will definitely complete my internship year in Ireland and then I like the idea of going abroad for a few years after this (somewhere warm anyway) but I know no matter where I end up, RCSI have prepared me for anything!
Ciaran Browne, Medicine