Dara Anthony Alero
My experience at RCSI thus far has been amazing. I was a bit intimidated entering what I always thought was a private medical school, but I soon realised that the University offered a lot more than just Medicine.
I've made a lot of new friends and learned a lot. Studying is a lot of fun, and I enjoyed learning more about the new course. Going from secondary school to university was a big transition, especially the commute, but it was fantastic to know that everyone was in the same boat.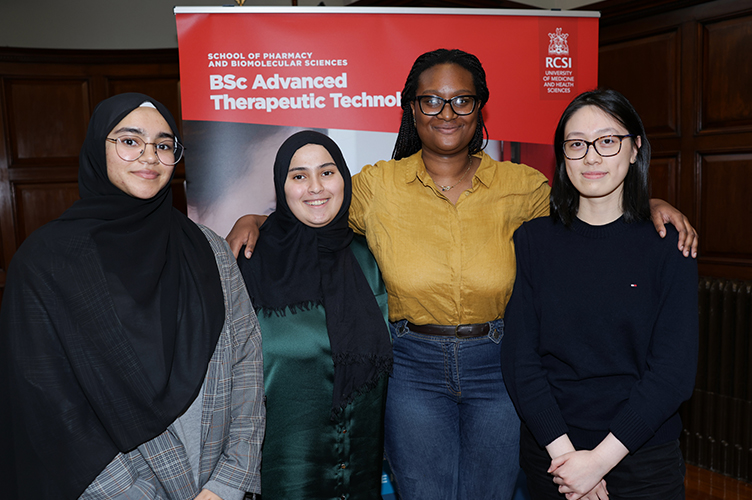 I enjoy studying Advanced Therapeutic Technologies (ATT) because of the wide range of options it gave me. I knew that I wanted to study something healthcare-related, but I didn't have my mind set on which sector I would want to enter.
With this course, I have learnt so much from human anatomy to biostatistics. I especially love learning about drug formulation and the work it takes to develop a new drug. The pharmaceutics and pharmacology lectures are so interesting, and I leave the lectures with something new.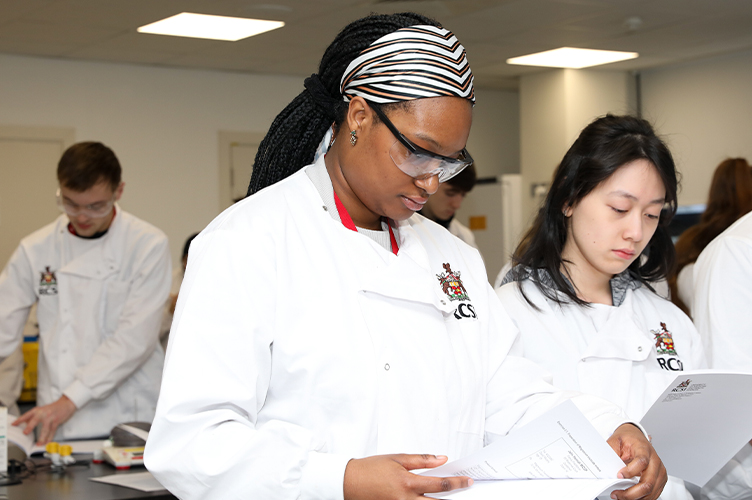 Student life in RCSI is a lot of fun. There are so many different societies and clubs you can get involved in. I'm a part of the Caribbean African Society and the Research Skills Society but I'll always pop into a club's game if I have time to spend. There are always different events being hosted at the university with cupcakes or pizza which is great after a day of lectures!
It's also really handy that RCSI is in the heart of Dublin. When we have a few hours between lectures we can go window shopping, visit restaurants or even go to an escape room. When my friends and I want to chill, we just go for a walk or eat ice cream in St Stephen's Green. There's always something to do when the city is like your campus.
My highlight of my time in RCSI has been meeting all my fantastic friends. I've gotten to meet so many wonderful people from all over the world. As such I've been allowed to experience different foods and cultures.
I'm really lucky to have meet so many great people and it's great to have engaging conversations, be it with classmates or lecturers.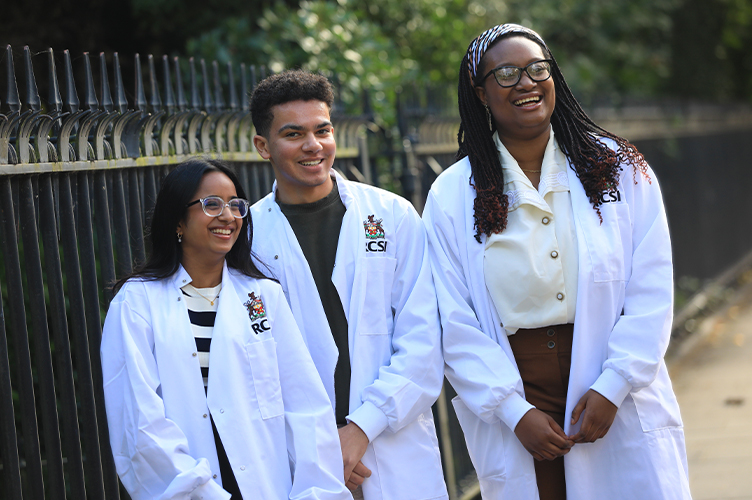 There have been times when I've stayed back for hours talking with some of the Medicine and Pharmacy students and almost missed the train home.
I'm really interested in drug development as well as biostatistics. I hope to learn more about these during my course and possible enter a job that allows me to do both – such as within clinical trials. I've also been thinking about possible doing a Masters and entering research about more tailored drugs for patients – but it's all still early.
Regardless, this degree leaves me with a lot of options after I graduate.
Dara Alero Anthony, Advanced Therapeutic Technologies