Ghazi Al Qasem
My experience in RCSI has been amazing. I have spent my past year and a half studying in RCSI and I've been really enjoying it. The way certain modules are taught make it much easier for you as a student to learn new skills such as having a lecture, then have a practical class about the lecture you just had.
RCSI also takes really good care of their students, where if you face any challenges you can reach out and contact the CoMPPAS office at any time.
Being 100% honest, moving to Ireland was not the easiest process. Moving from a place you have lived in your entire life and suddenly moving alone to another country is a bit challenging. The things that made it easier for me is finding friends and meeting new people on campus, as well as participating in different clubs and societies in RCSI.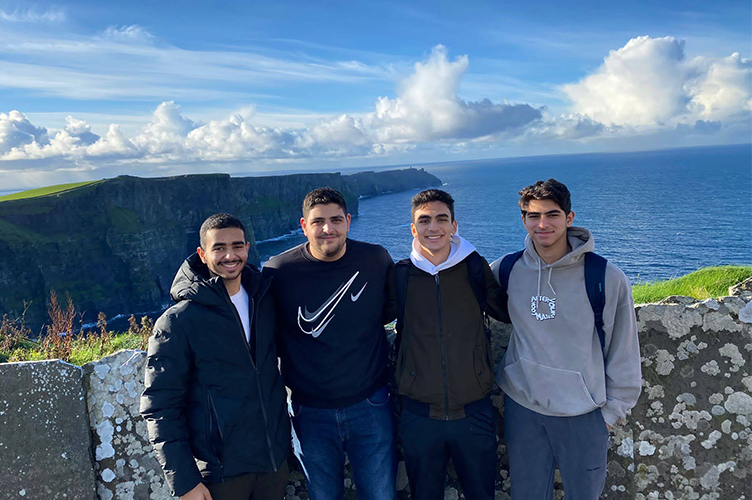 Living in Dublin is a really diverse and fun experience. You get to explore many historical sites and many new sites. Talking about the student life at RCSI, there are many events that happen during both semesters organised by many different clubs and societies.
Throughout a normal week, if you wanted to be away from academics for a little while, you can join several clubs that have training on campus.
My highlight of my time at RCSI so far was the International Night last year. I participated in the Middle Eastern Society performance and got to see the performances from other societies, which actually taught me a lot about other cultures. We went out to dinner afterwards and had a really great time.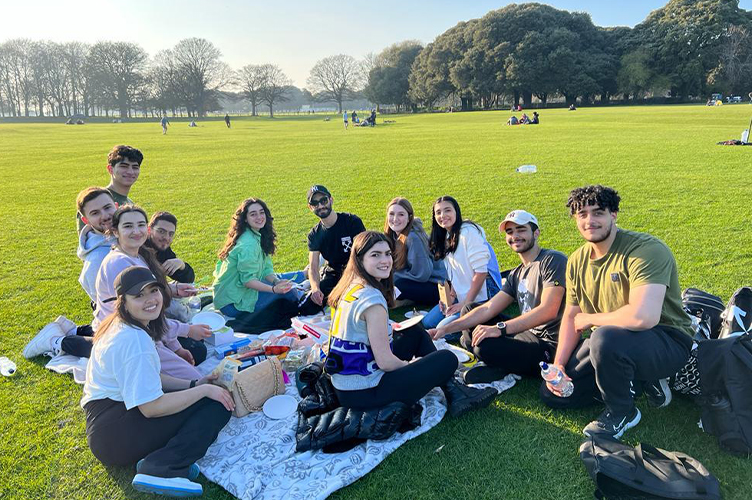 What I enjoyed the most about studying Physiotherapy at RCSI is the practical classes we have almost every day that teach us what we are actually going to work with in the real world. Another thing I really enjoyed was the anatomy lab, where it is a total different approach and experience to learning anatomy.
Upon graduation, I would like to work and gain clinical physiotherapy experience for a few years before I do my Master's degree, and hopefully a PhD.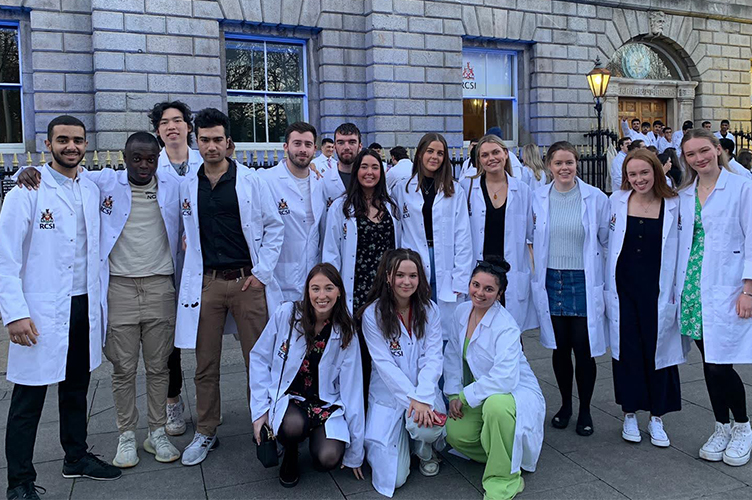 Ghazi Al Qasem, Physiotherapy