John Karp
I completed my electives in:
General Medicine/Geriatrics (Sub-Internship) and Interventional Radiology (IR) at Beaumont Hospital, Dublin, Ireland
Pulmonary & Critical Care at Mayo Clinic, Rochester, Minnesota, United States
Diagnostic Radiology: Body (Selective) at Pennsylvania Hospital (Pennsy), Philadelphia, Pennsylvania, United States
Along with my classmates, I had to navigate electives during the pandemic. I had a plan A but knew that it was equally as important to have a plan B, C, and D. My goals included applying to preliminary medicine and diagnostic radiology in the USA, so I aimed to obtain electives in these two specialties.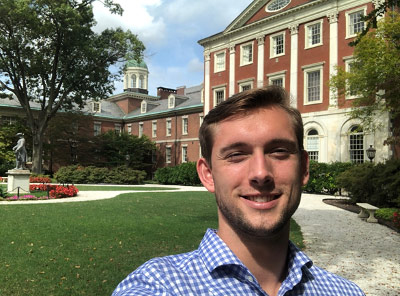 I applied for both Irish and American four-week electives. My experience applying to Ireland was very straightforward. It was simply a matter of finding consultants at hospitals across Dublin and personally reaching out to them. The process of applying to Mayo was through VSAS and involved a bit of preparation. It requires a personal statement, reference letters, and various forms to be filled out.
My last elective was provided through RCSI's collaborative agreement programme. I would highly recommend all RCSI students take advantage of this programme as there are numerous phenomenal clinical opportunities at fantastic North American institutions.
Beaumont Hospital
My sub-internship at Beaumont was fantastic. The team up on Whitworth Ward were all accommodating and provided me with the support necessary to learn 'how to be an intern'. I believe the learning curve during this elective was manageable and I learned the necessary skills during my formative years at RCSI. The biggest challenge I faced was formulating a structured management plan. This was the first time as a student where I actively worked through patient's care plans alongside a team.
My experience in the IR department at Beaumont was fantastic. All the registrars and consultants love to teach, the case load was very high, and I was able to write a case report on an interesting patient. The transition was simple as most radiology electives in Ireland and North America are heavily observership-based.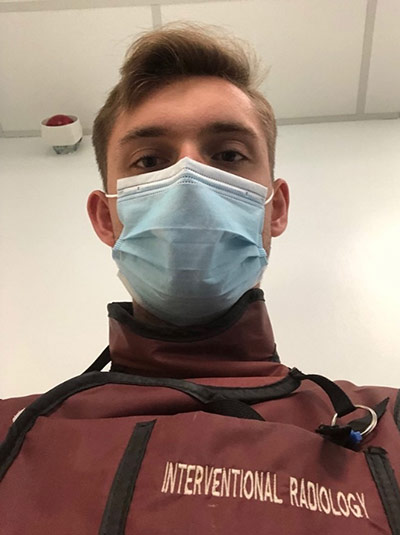 Mayo Clinic
The Mayo Clinic was an eye-opening experience I will never forget. I highly recommend all RCSI students apply to this elective as it provided me with an invaluable amount of insight into the American healthcare system. My experience was essentially a sub-intern, solely responsible for three patients at a time on my own. The learning curve was steep, and I have to admit the first week was difficult. I had thought by reading up on pulmonary and critical care medicine beforehand, I would be adequately prepared for the elective. This was unfortunately not true, and I quickly learned that you learn the most when you are thrown into it. The most valuable things I learned during my time were how to write a comprehensive SOAP note, how to communicate effectively with members of my team, and simply put; how to care for a patient from when they enter to when they leave the hospital.
Pennsylvania Hospital
Pennsy was such a memorable experience. I learned so much about radiology through daily morning lectures, study interpretation and procedures, and through delivering a presentation to my residents/attendings. As mentioned above, radiology electives involve a lot of watching and do not require much transition. I learned early on that the best way to make use of my time and make a great impression was to be actively engaged. I highly recommend this elective to anyone who is interested in pursuing a career in radiology.
The highlight of my collaborative elective was how friendly the residents were at Penn Radiology. They made sure I was included in daily lunches, all of the resident social events throughout the month, and still stay in contact with me today. This inevitably made my elective extremely memorable.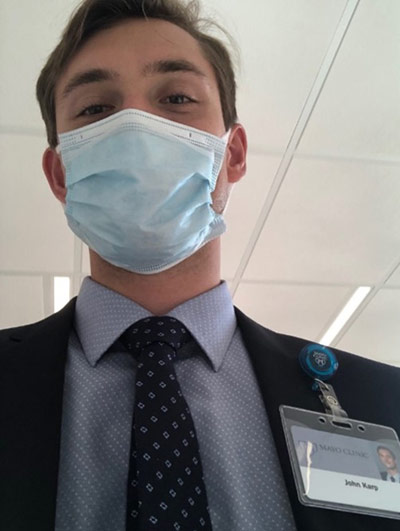 Advice
One piece of advice I would like future students to know is that all clinical experience is valuable. Although gaining experience at prestigious institutions is a perk, it is definitely not necessary to get interviews and match into residency. The most important factors that will help are the experiences you gain during your elective and the strong letters of recommendation you receive.
I would also give the below advice for students preparing/applying for clinical electives:
Apply for the RCSI Clinical Electives Grant. You can receive up to €600 for elective-related costs.
Start early. The more preparation you do upfront, the more the process will be straightforward.
If plan A falls through, do not panic. There will always be a plan B, C, and D to fall back on.
Connections are extremely useful in the entirety of the match process. Start looking for a mentor before electives if you don't have one already.
Overall, clinical electives have 100% helped me to decide on the direction of my career path.
John Karp, Undergraduate Medicine